Padrenuestro
Royal Scottish Academy Award. PANDEMIC, 2020 Exhibited at the Royal Scottish Academy, Edinburgh, 2021

The work is traveling to: Sala Consulado del Mar, Diputación de Burgos, Spain, February, 2022


"Padrenuestro" (Our Father) evokes heightened psychological states of grief during the COVID-19 pandemic. The work assemblages feelings of a fragmented existence, where thoughts merge with the physicality of space and memory. Images are entombed in beeswax, marks of a personal ceremony. The installation imparts a strong sense of sadness, poetical time passing and of grieving in a confined space.

The artist's father died of COVID-19 in Spain at the beginning of the pandemic, when lockdown was imposed on an international level and grief became postponed: a matter to be solved after "everything comes back to normal". Confinement breeds a strong relation with the space inhabited day after day, and a yearning for a tangibility located thousands of kilometers away. The connection between images/thoughts and materials is key to this body of work.

Sara fuses her own images and those made by her father in objects, tangibly manifesting an intimate connection that no longer exists. A space lost in time for both of them, father and daughter.

"I use scans of my father's photographs and my digital photocollages, forming a bond between us, melting us together. When I was a kid, he would set up a makeshift darkroom in the bathroom of our house and show me how to process analogue photography. The whole process has helped me say goodbye, using the darkroom at the Glasgow Print Studio and the domesticity of my flat as our sacred spaces, where we can be reunited".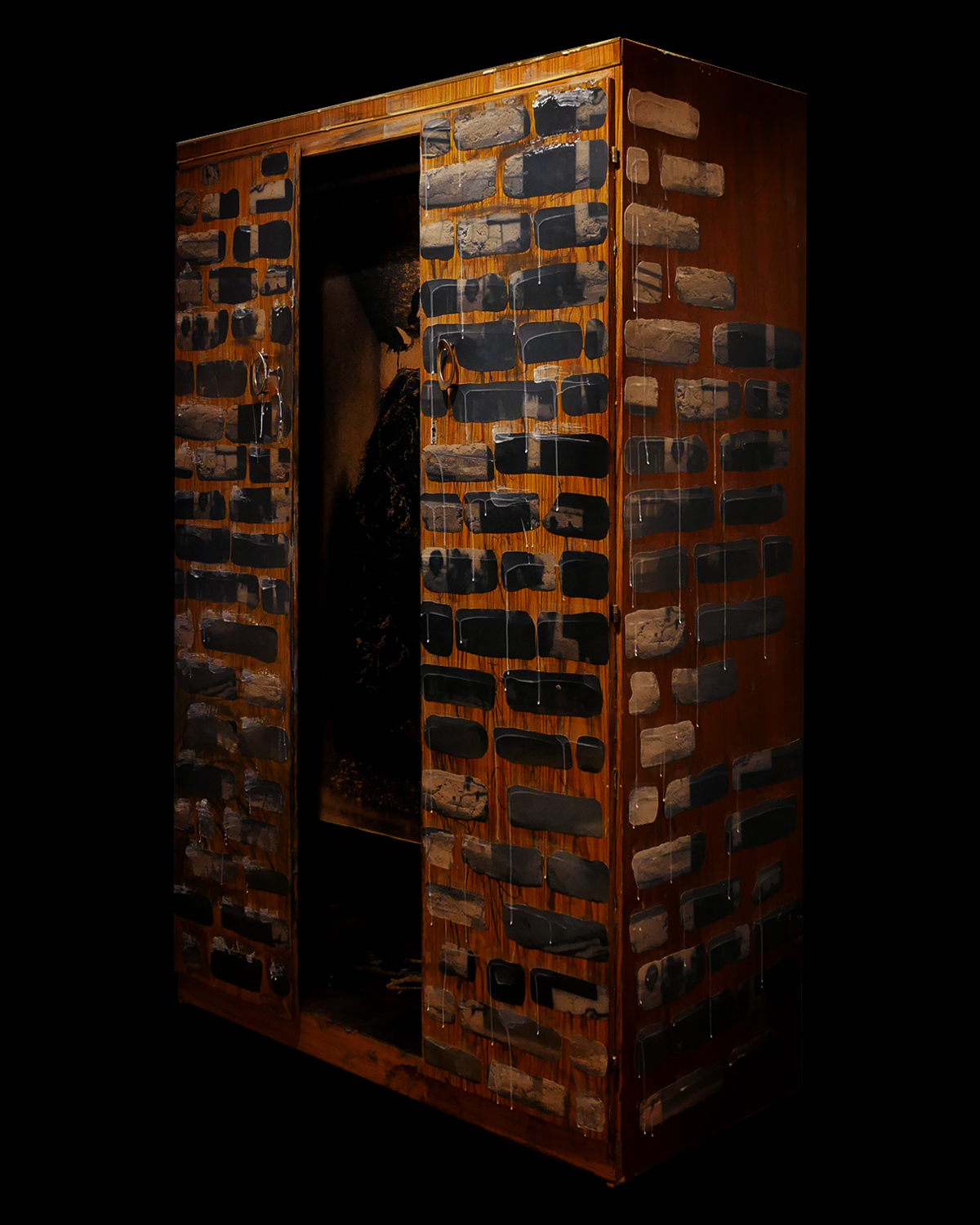 Not Alone,
or an attempt to stay
in the present
Becoming a pilgrim:
Camino de Santiago


Madrid - Muxía, 500 miles. 2016

I had been living in Scotland for two years when I started to experiment the feeling of "displacement". The lives of others had started to occupy my own. My persona had been put somewhere else, on hold; replaced with a narrative of multiple possibilities to live my life. Faded in this distortion of time and space, I was staring at the daily routines of my friends and family through the screen of their social networks. Contemplating them, like an Olympian Goddess full of envy and desire for occupying their place.

Defense mechanism:

in psychoanalytic theory, any of a group of mental processes that enables the mind to reach compromise solutions to conflicts that it is unable to resolve. The process is usually unconscious, and the compromise generally involves concealing from one self internal drives or feelings that threaten to lower self-esteem or provoke anxiety. The concept derives from the psychoanalytic hypothesis that there are forces in the mind that oppose and battle against each other.



I had created an alienating sense of "self-envy" inside me where I felt inauthentic, curiously envious of my own avatars.

It was time to disconnect from these ethereal representations and start a dialogue with my persona, through the physical act of walking. I began a dehumanized pilgrim in the techonological era, making use of elements of presence -such as the light of the sun, and water resources on the way - to create a visual journey to my inner me.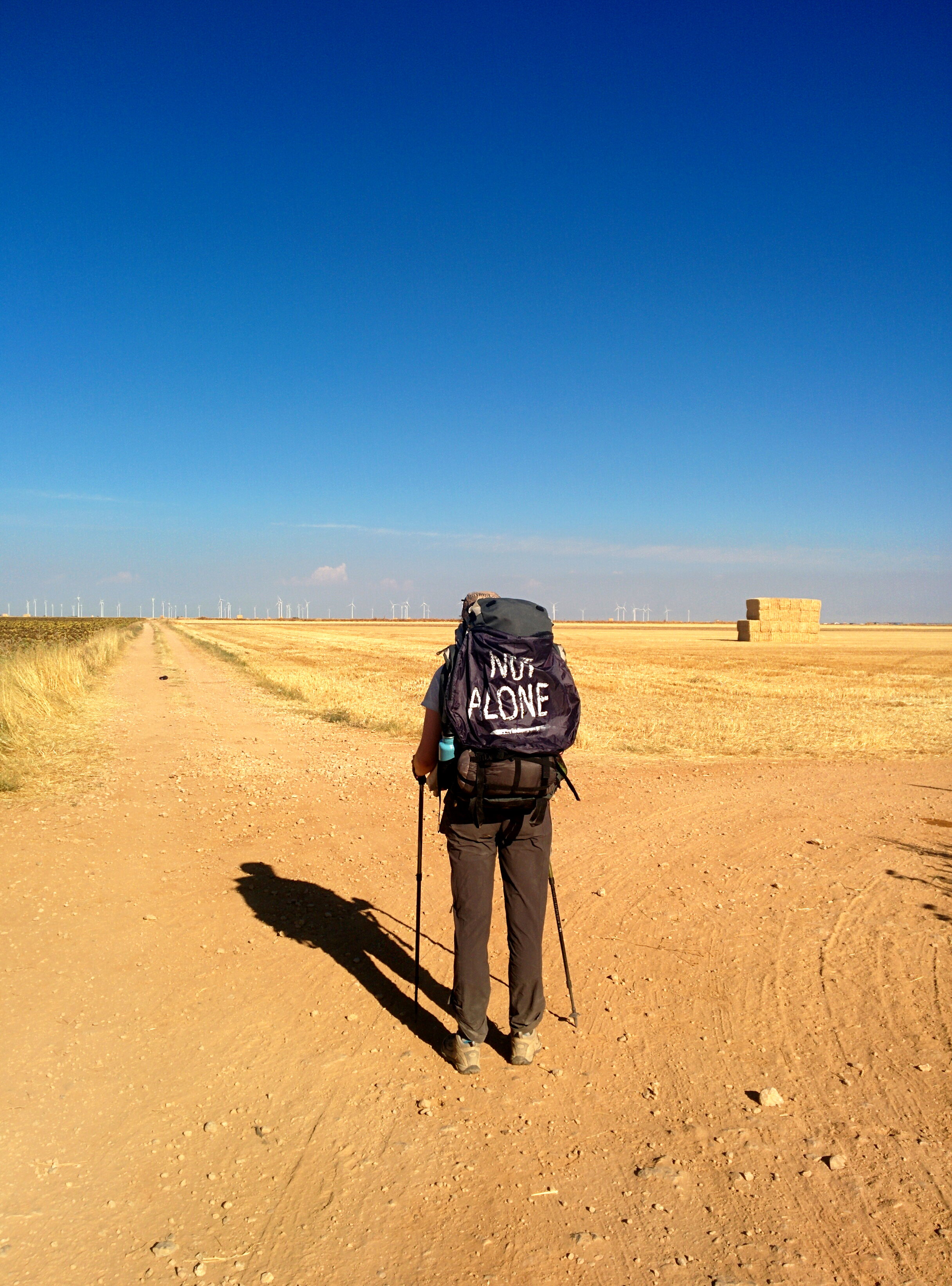 I forbade myself to connect to any social network and focus only on my own presence.


This made me pay special attention to everything that surrounded me. The weight of the backpack on my shoulders and the print of my soles on the ground, everything became important; a reconciliation process happening in my body.

Little by little, the spirits of the others left and then I could carry more of myself. I would become now a collector of shadows, those of the materials that I found on my way. I appreciated the materiality of objects as new projections of my self.


Time and space interrelated in a physical presence.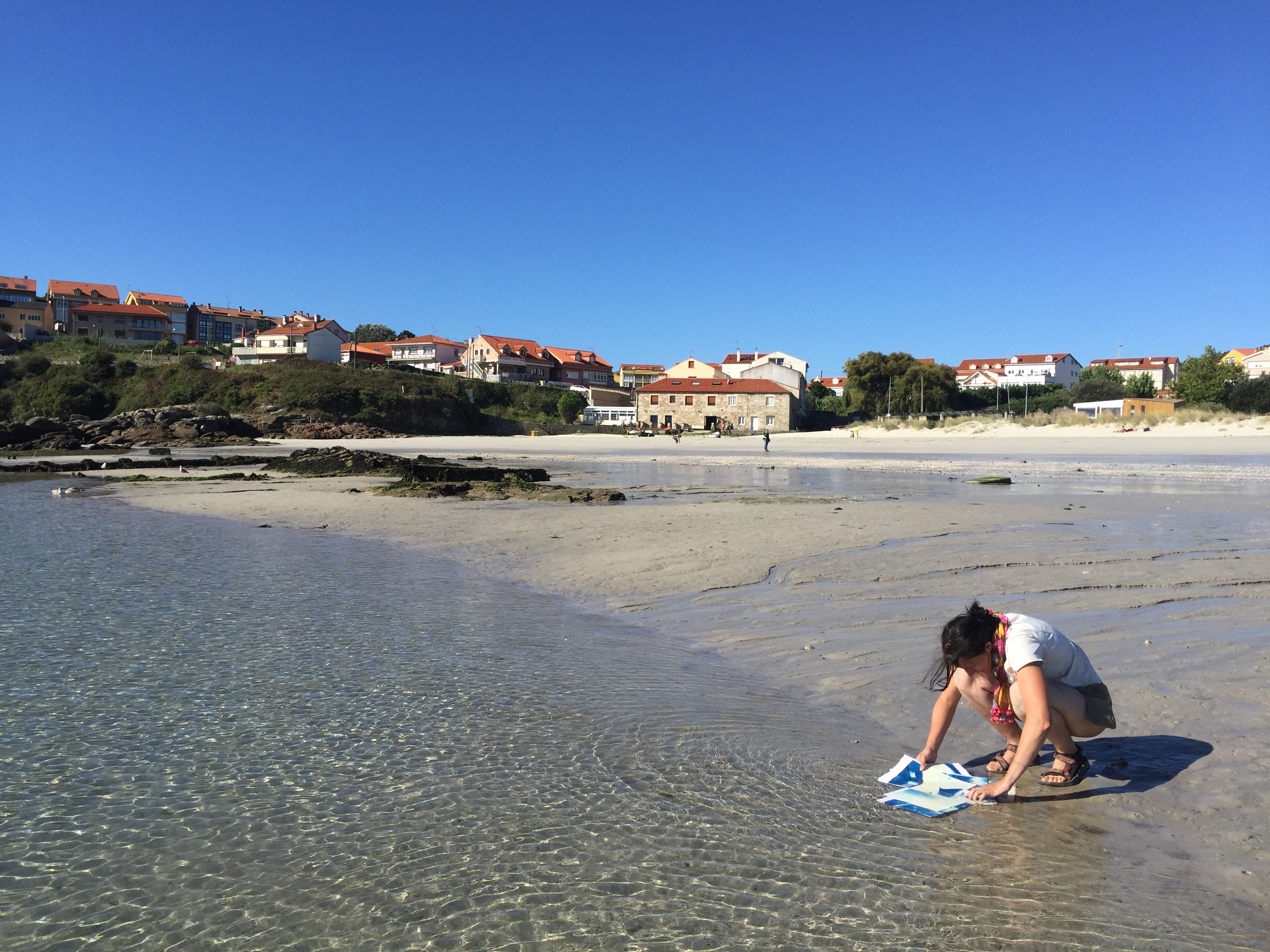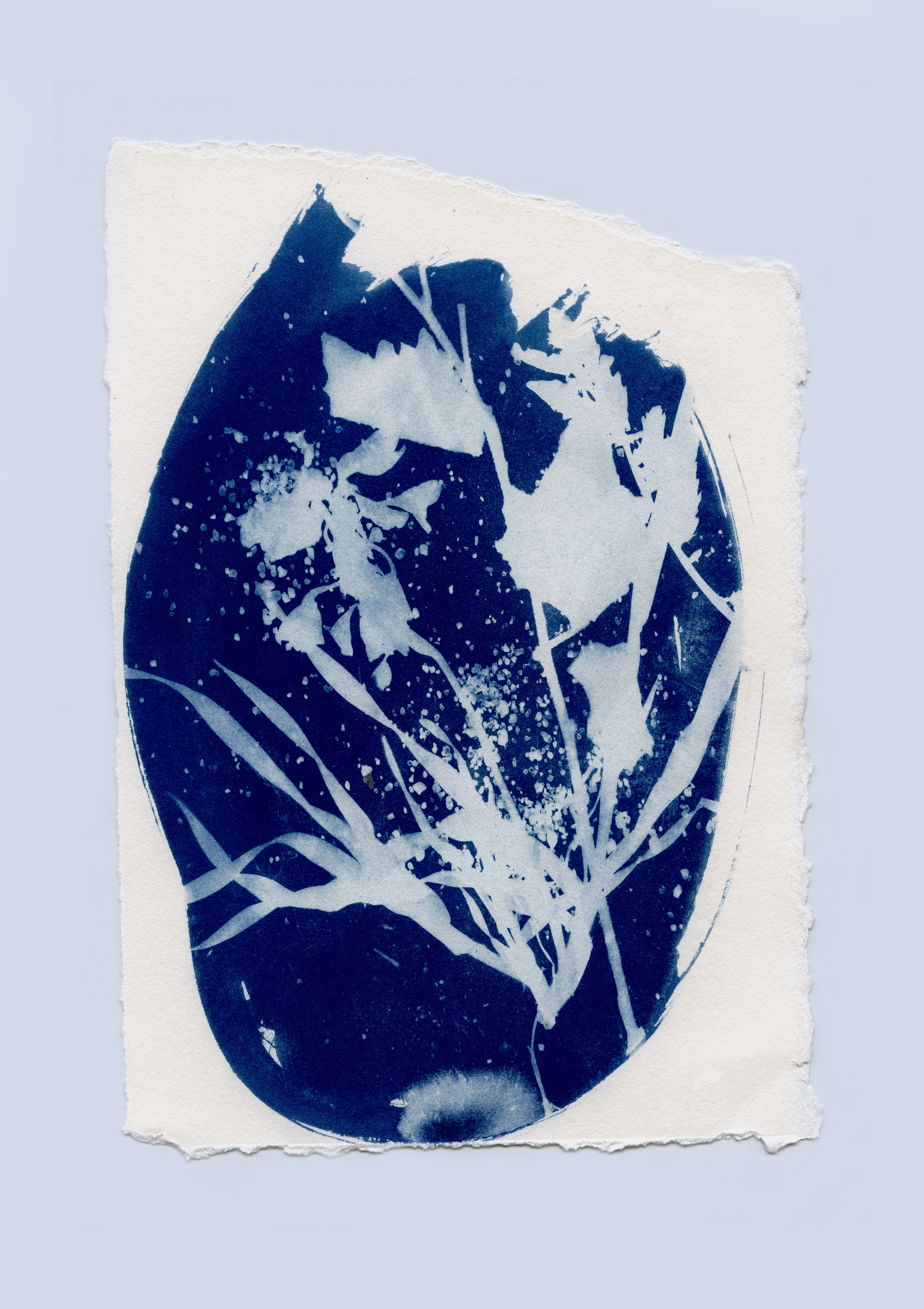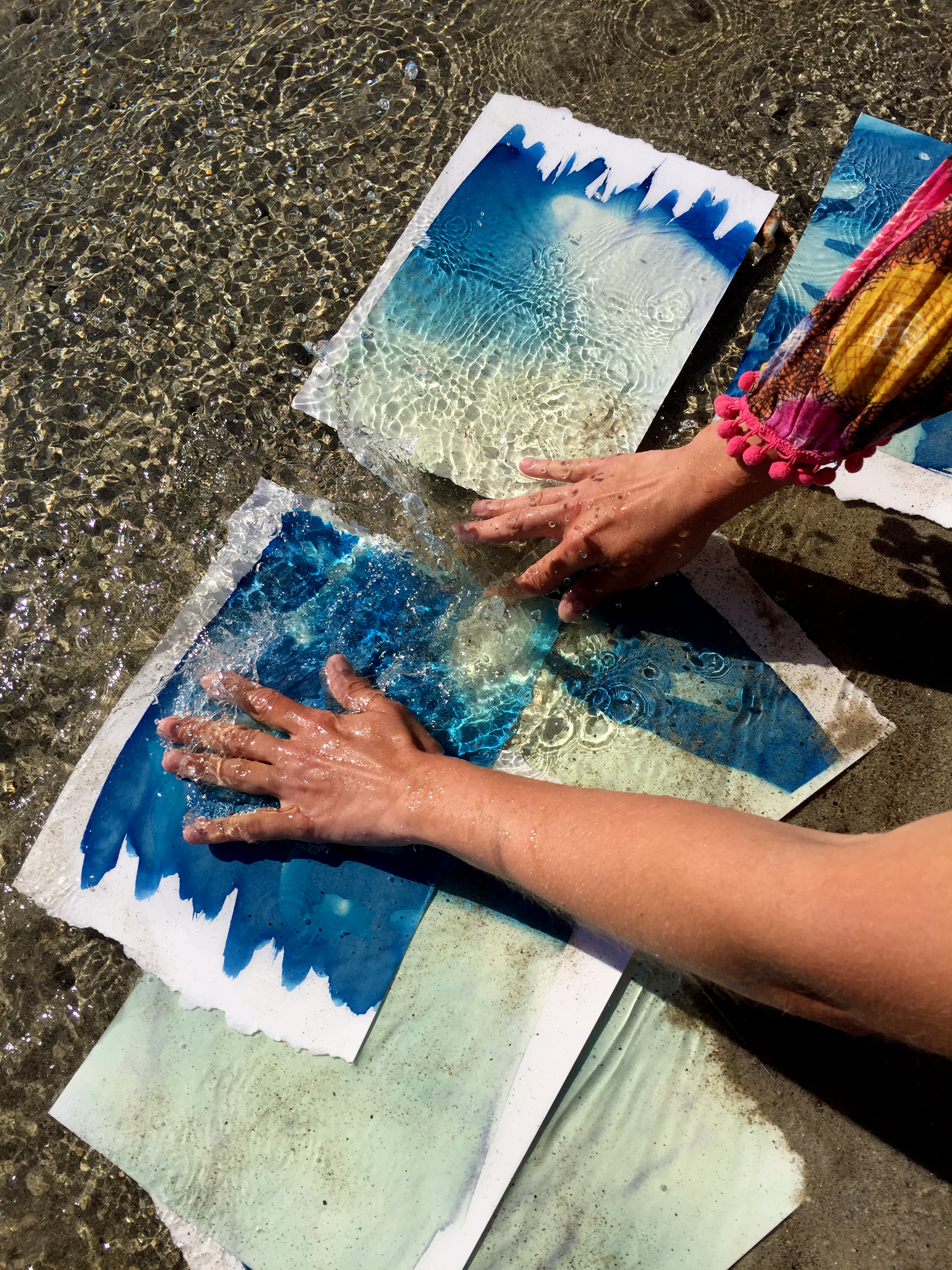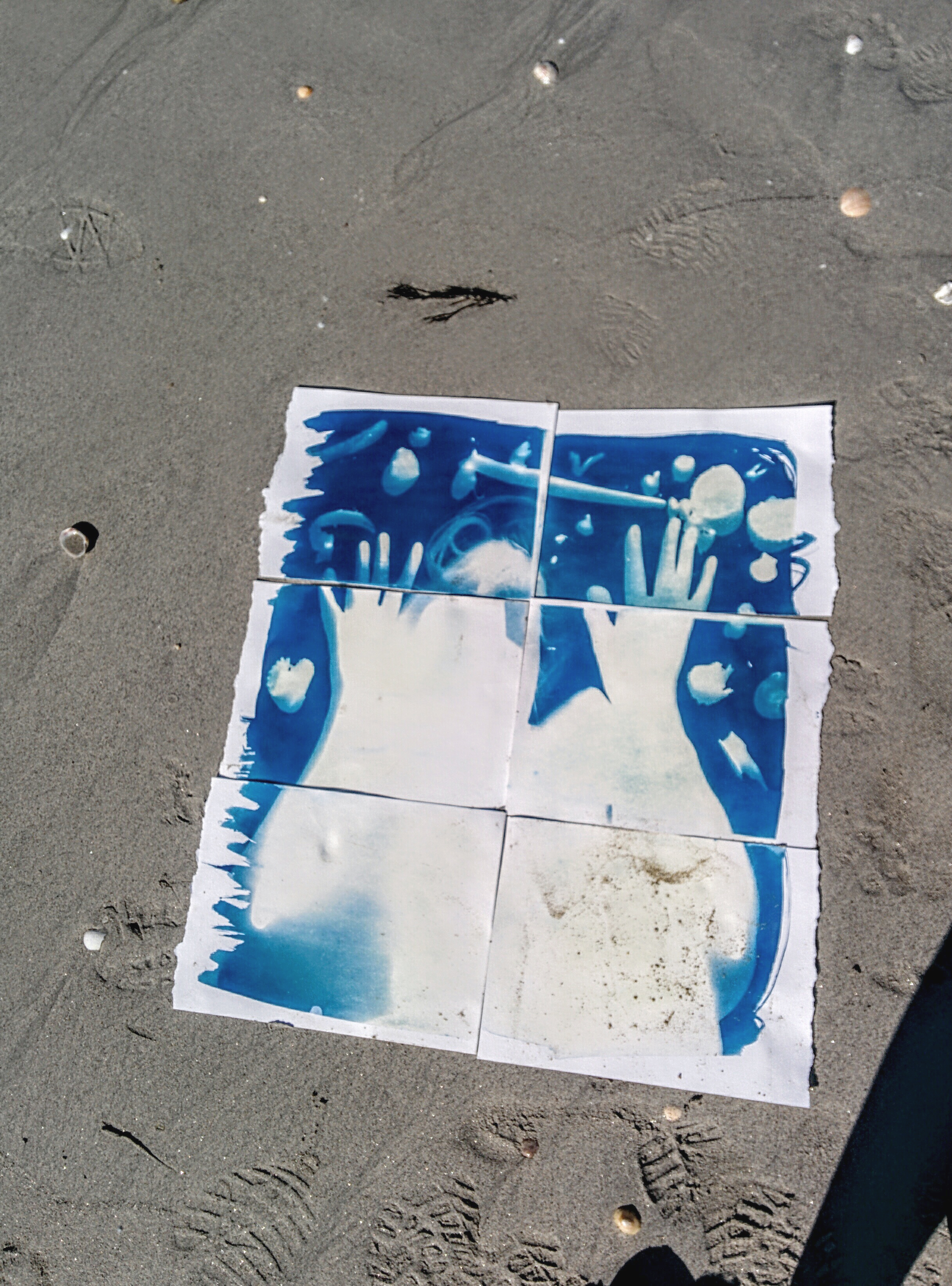 But, as a technological sinner, there were
"stolen moments"
when I connected to social media. This meant the destruction of the work produced that day. As a punishment, burnt on the last day of the pilgrimage.

I couldn't say if this was an act of purification or an act of redemption.


Take a look this book
It's a visual journey made out of the cyanotypes produced during the pilgrimage.
Not Alone
Exhibition at IOTA, Unlimited Studios.
Glasgow, 2017
Photos of the exhibition credit: Sandra Franco
What still persists


Time hides in places. Remains of lives inhabit the ruins made by what are now exoskeletons. The vigorous hand that once built a house, is now a bunch of bones in the ground. Time keeps alive by feeding on ephemeral glimpses of memories. Time is made of a consisting matter and encloses in capsules with not sound or image, but presence.

My roots, the long connection of startdust and relationships that turned into who I am, come from a chain of ruins. My roots are built on meta-ruins, a ruin built on a ruin. My parents come from a humble village that fought the Napoleonic Wars in 1812 and was destroyed as a result. My roots are a settlement, a sequence of generations of destruction and construction since the Paleolithic.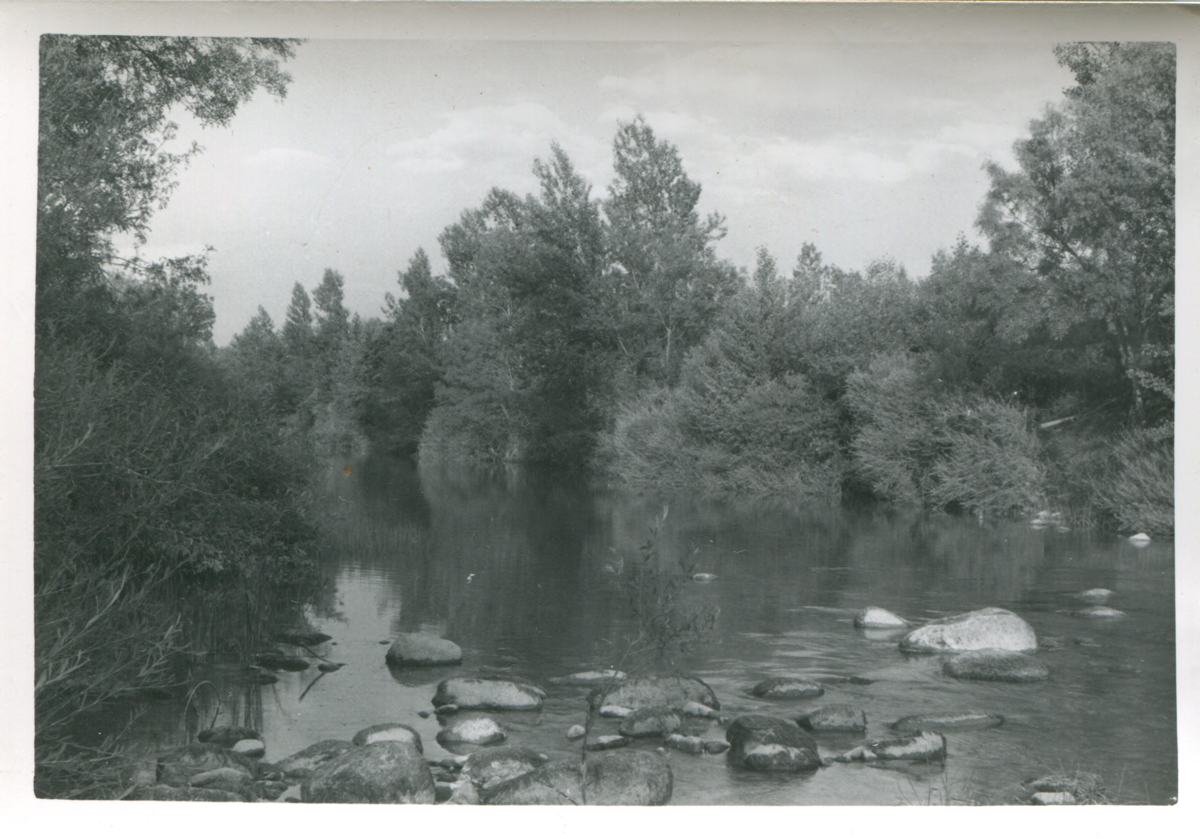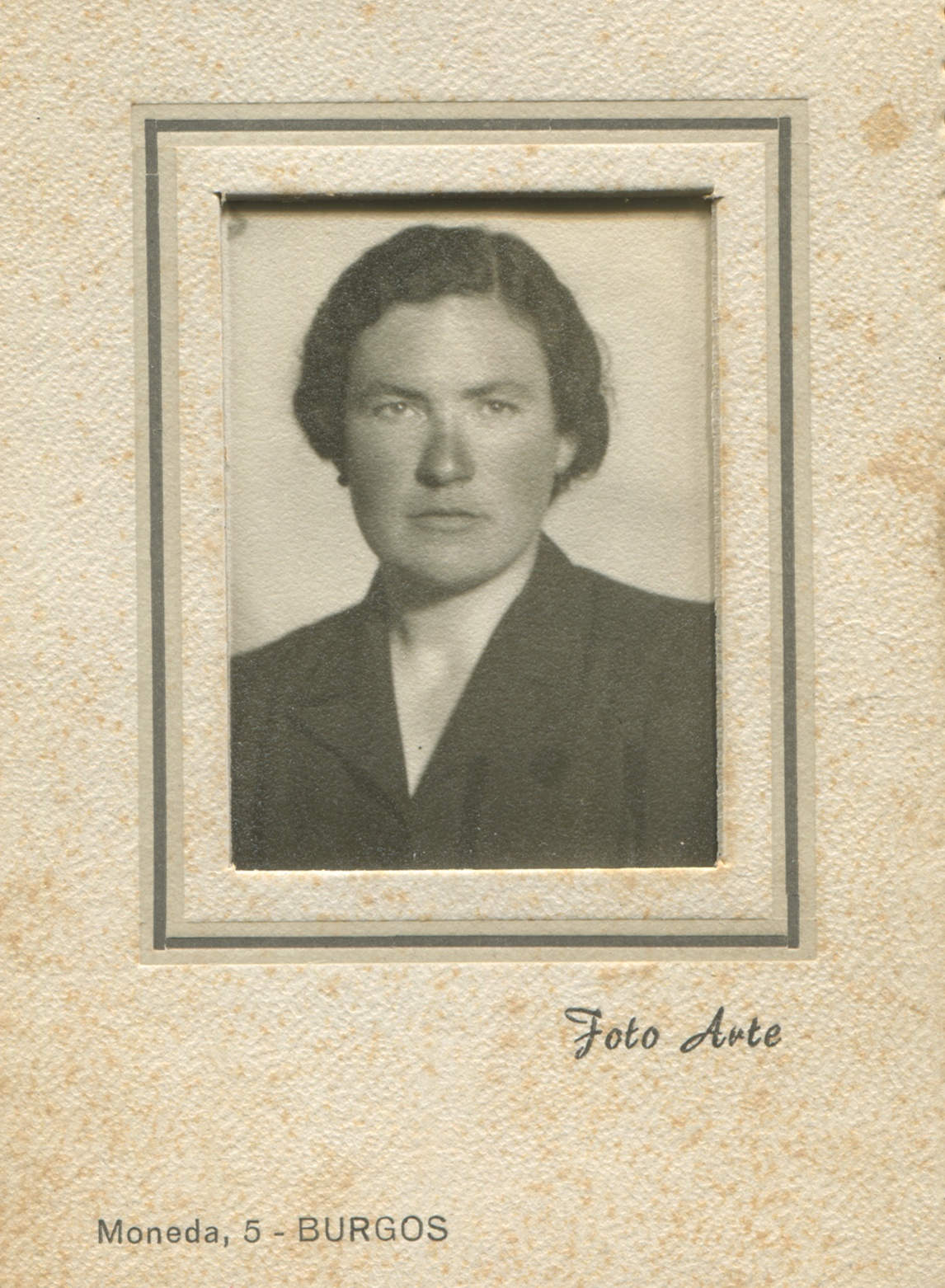 Today, the village faces abandonment and new ruins emerge between the visit of tourists, foreigners to the echoes of the land. And the ruins scream, as if the lives of those that once ocuppied their streets were looking for a way to stay, to be heard, as they have stories to tell, as they want to remain.

At the same time, I feel like I have dishonored the history of my blood because there is a part on me that cannot stay. I often live in the syndrome of the eternal traveller, as if I was an aberration on the DNA of my family, a nomad in a chain of settlers.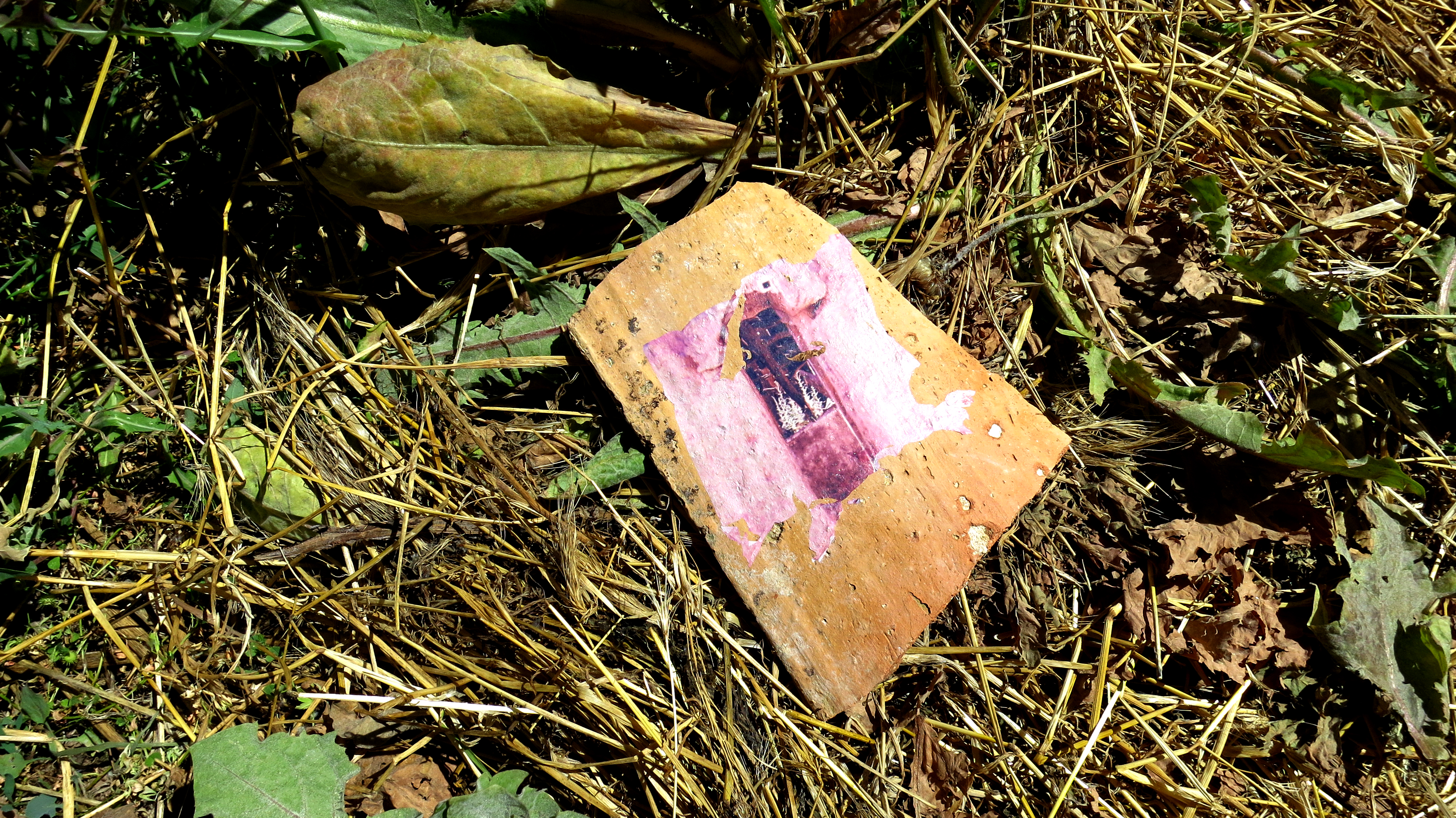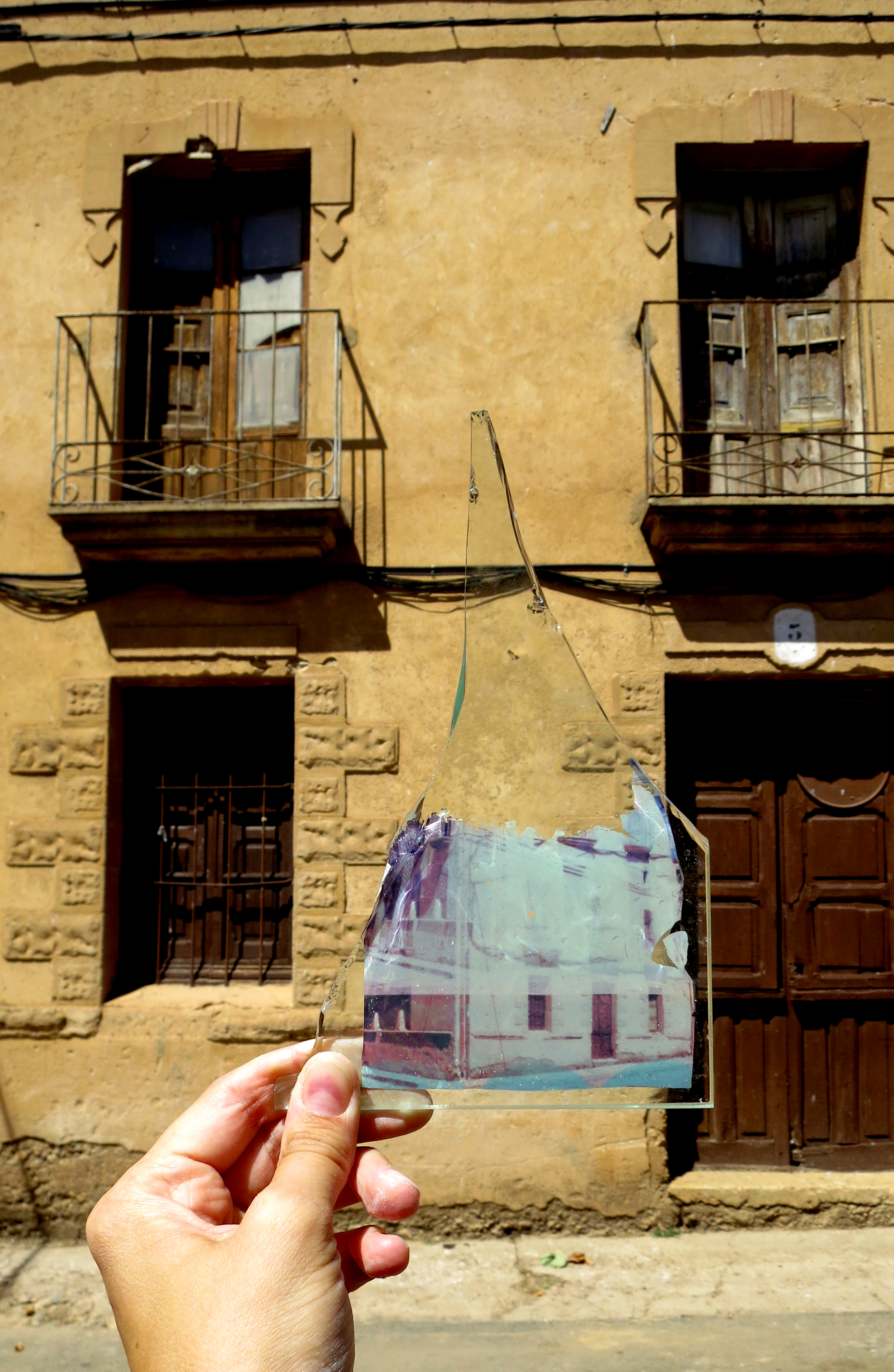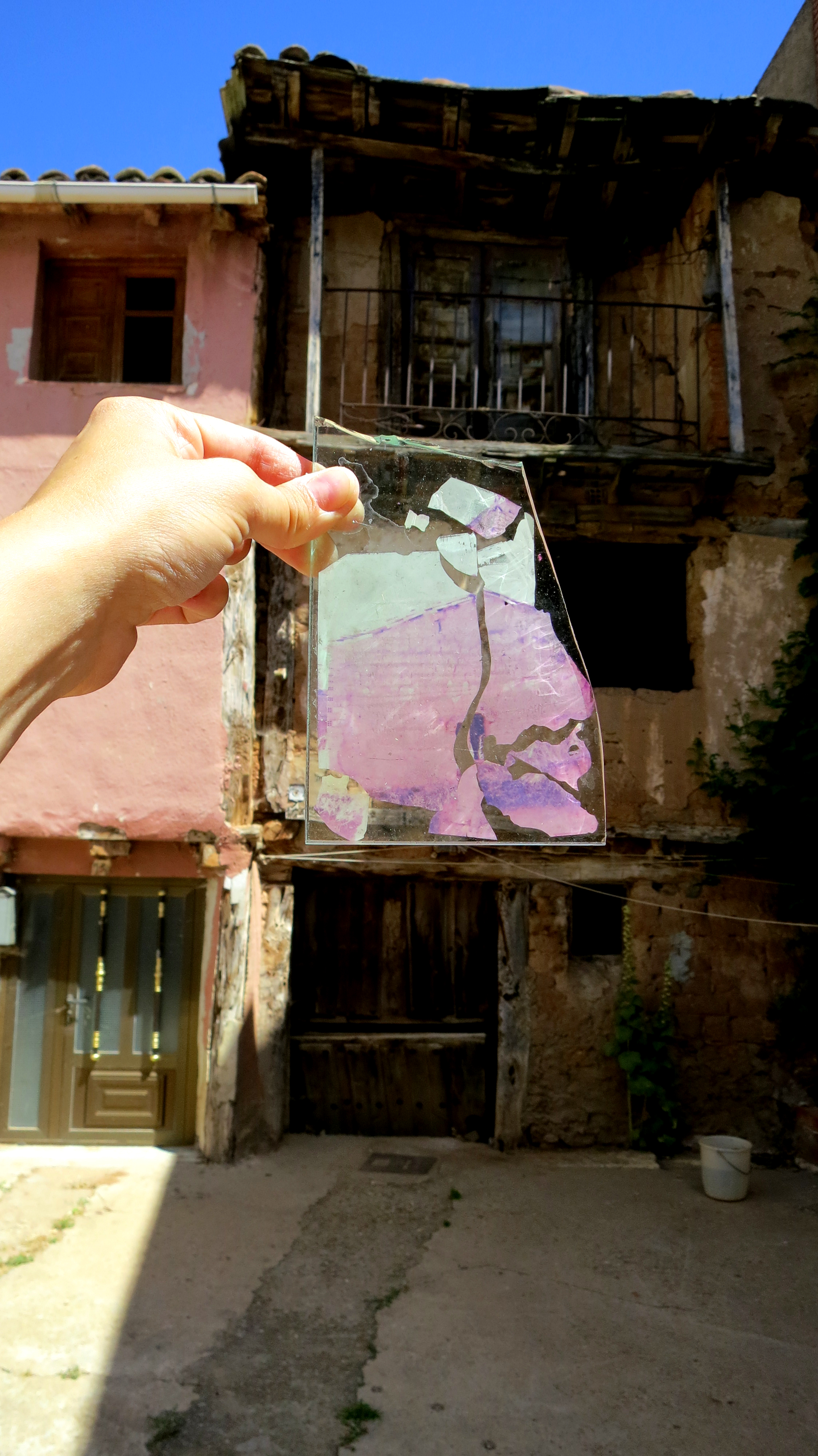 In "What still persists" I listen to the remains of Quintanilla del Agua, and work with photography archives of relatives and inhabitants of the village, trying to understand the feeling of persistance and abandonment.

Ghosts persist and do not give up easily.

Seeking Connection

George Orwell's dystopian visions where lack of human connection rules the world fascinate me.

Aren't we all, in this Internet era, longing to connect with other human beings to the point of accepting getting rid of our own self?
People who are secure accept vulnerability in themselves. They aren't constantly worried about their appearances or mistakes, but they accept those as part of being human. This in turn allows them to connect and to be well adjusted.
Vulnerability is not accepted in social networks. This would mean that being connected through social networks could be making us less human and more as the mirrored version of ourselves.
Aren't we just virtual realities, empty projections of our erased inner fears? Isn't this masked version of ourselves a way to keep connected through the unconnected spectrum of the Internet?
Look for me in this blind sea of invisible connections, where radar sensors signal to assess the situation. Let's pray to the screen, for us to connect and be safe from our own identity, the one that destroys us as it makes us weak, as it makes us human.